Duh Facial Sheet Mask – Anti Acne
₹149.00
Out of stock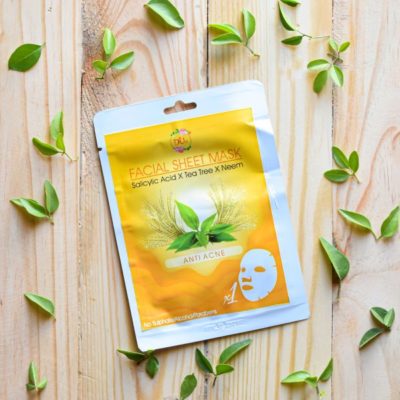 Duh Facial Sheet Mask – Anti Acne
Duh Facial Sheet Mask – Anti Acne
With the goodness of salicylic acid, hyaluronic acid, tea tree, neem and mulberry extracts, our facial sheet mask is soaked in rich serums to give your skin an extraordinary boost and to level up your skincare regime!
Sulphate and paraben-free.
– Works great for reducing acne and acne scars
– Imparts radiance and glow
– Replenishes, hydrates and soothes skin in just 20 minutes
– Travel friendly, pamper yourself anywhere anytime!
Net quantity: 1 piece
Price: Rs 149/-
Use at least once a week for best results