Digvijaya herbals
An ISO 9001:2015 standard company
Digvijaya herbals (OPC) PVT LTD has 100% natural, handcrafted organic products which work gently yet yield miraculous results.
We use cold pressed carrier oils, essential oils which are unprocessed and sourced from other parts of the world.
Digvijaya team has a panel of doctors under our founder who's a doctor herself who work relentlessly to deliver nature's best to you with regards to Beauty, Health & Wellness.
We have thousands of satisfied clients from across the globe!
Re-discover yourself, with us!
Our Certificates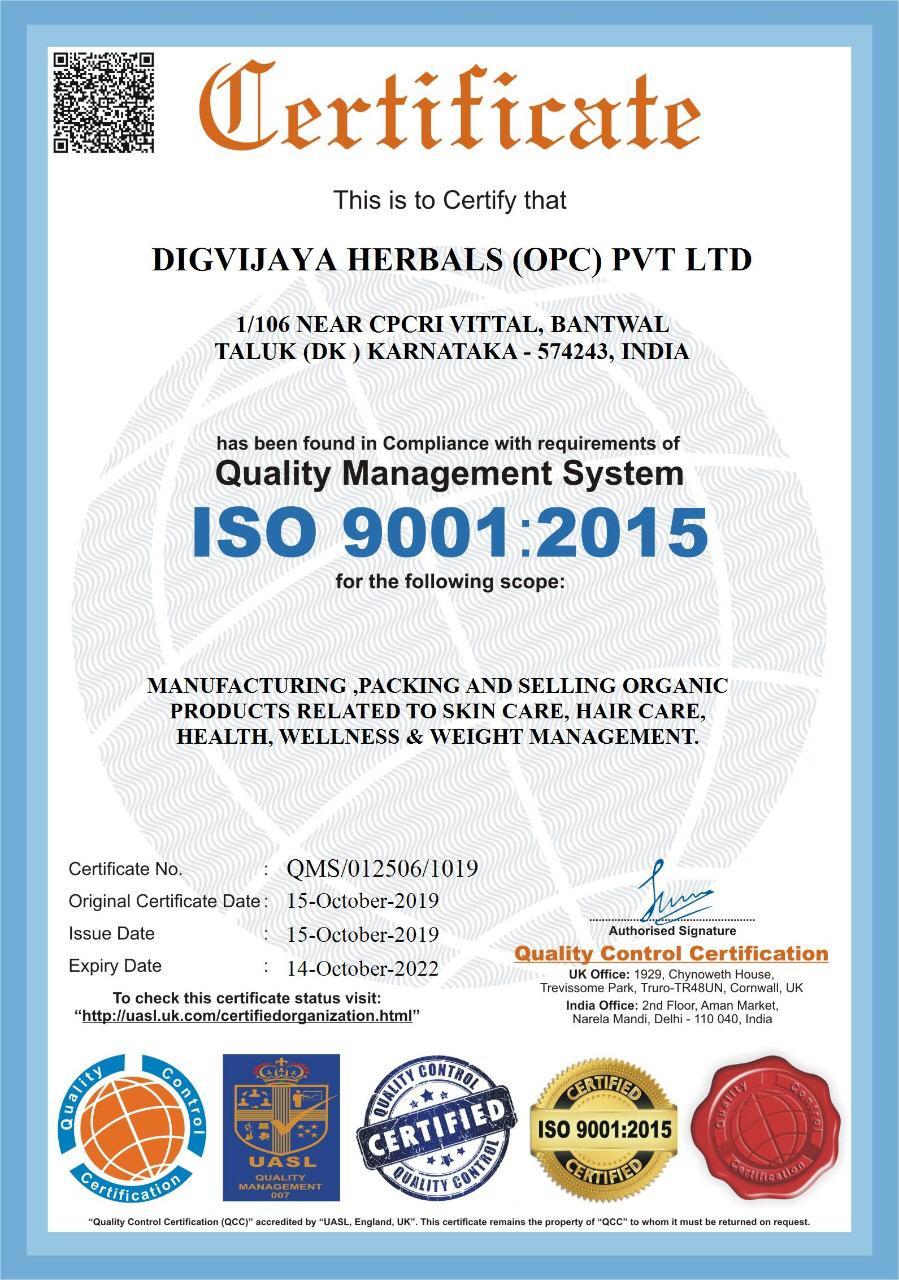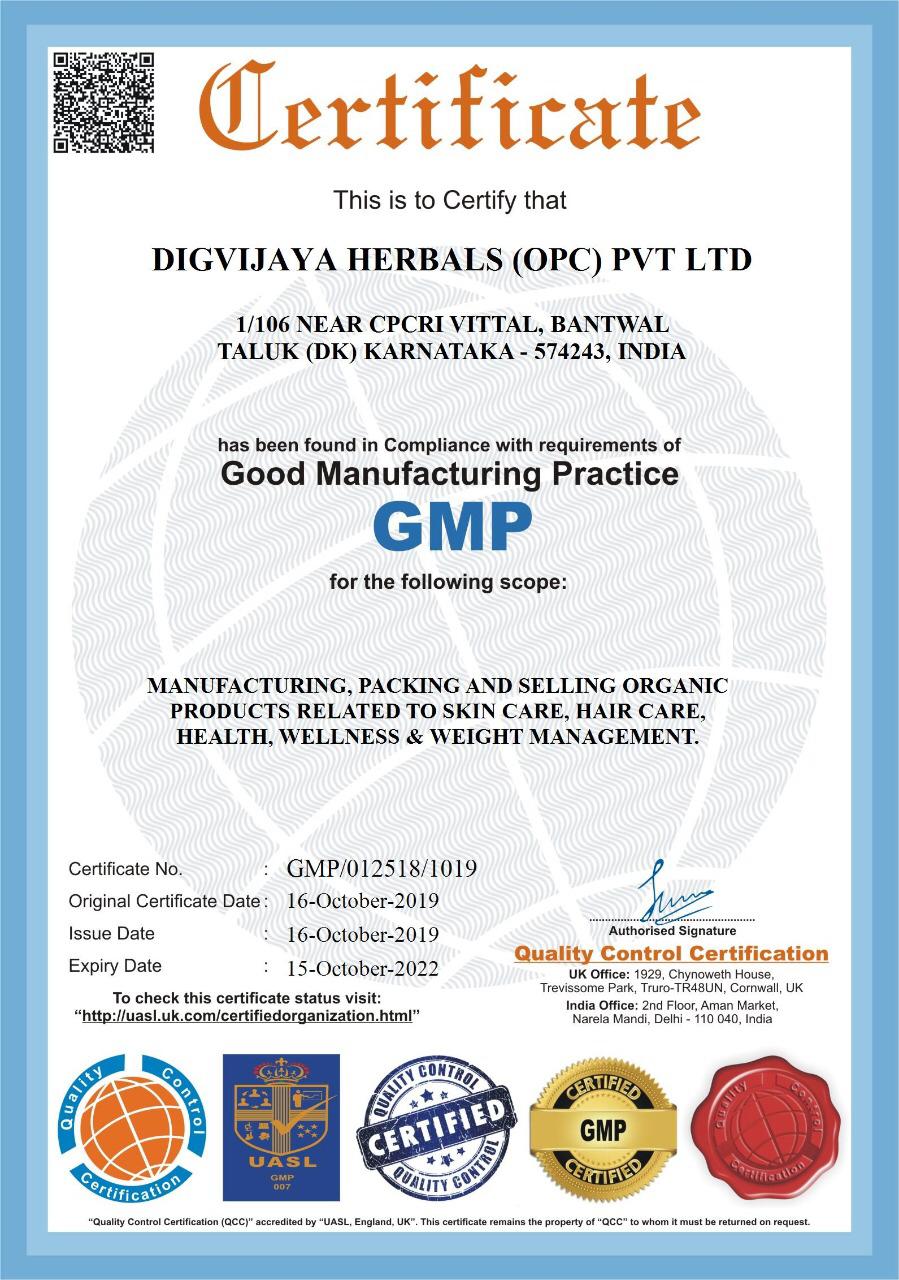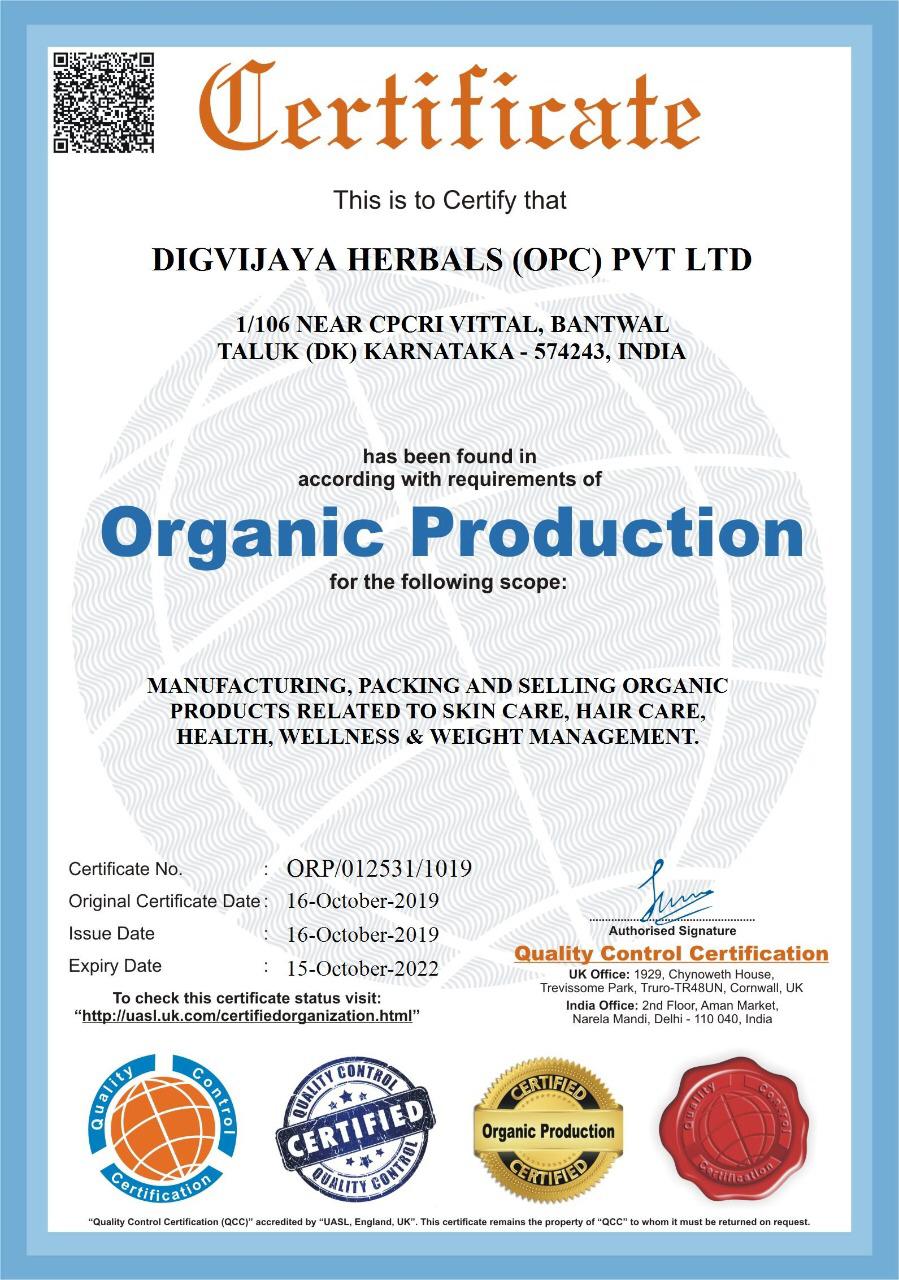 From the chairman's desk

Mr. M.N Dinakar
Chairman
Digvijaya group
Message from the director

– Mrs. Vijaya Dinakar,
Managing director
Digvijaya group
From the Advisor desk

– Dr. Disha Dinakar
Global business Advisor
Digvijaya group