Duh Elegance Saffron Beauty Elixir Crème
₹799.00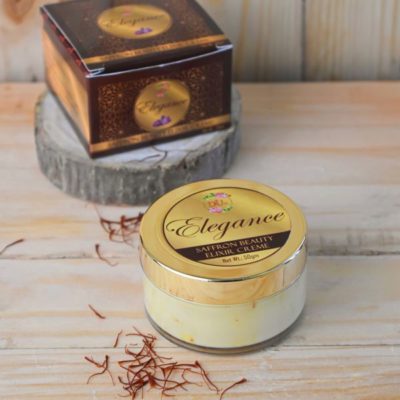 Duh Elegance Saffron Beauty Elixir Crème
Saffron beauty elixir crème for daily use !
Benefits :
– Helps to improve complexion
– Reduces tan
– Hydrates, softens and nourishes skin
– Can be used as a base under makeup
– Reduces scars and pimple marks
– Suitable for normal to dry skin.
Instructions :
Apply a little on clean face & neck. Use daily for best results.
Key ingredients:
Cocos Nuciferus, Olea Europae, aloe barbadis, stearic acid, cetyl alcohol, crocus sativus essential oil, crocus sativus extracts, Kokum butter etc.
Quantity 50grams